to the Lena Heuel Business Mentoring Platform
I empower female freelancers to convert their skillset into a profitable online business from scratch – with a clear vision, digital offer and marketing strategy. 
I am Lena, 28 years old German, traveler, entrepreneur, content creator, pilates lover, hug giver, active listener… and founder of LHM Online Academy. In 3 short years, I have build 2 websites, 3 online businesses and developed over 5 different income streams that have enabled me to save enough & live a life that I absolutely love.
My Mentoring Programs were created to help people just like you, start living your dreams, to build an online business from scratch & design a life on your own terms and conditions.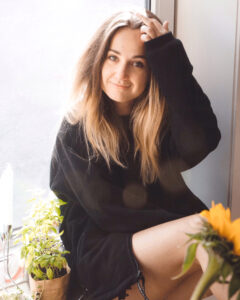 Overwhelmed by the idea of launching your business?
With the "Aspire to Inspire" Mentoring Program, we'll work closely together over a course of 3 months, in which you will learn all my tips and secrets which I have gathered over the course of creating 3 online businesses, to translate your individual potential and skillset into a profitable online business – free from overwhelm, draining clients and unethical working hours. 
Personalized 1:1 mentoring with a community group that supports your way to an extraordinary life.
Master the 4 pillars of mental, financial and location independence:
Understand your current self-talk and habits to shift into a new reality and allow all your dreams to become true

Identify your individual superpower that allows you to tell stories passionately, solving problems of your dream clients who you're excited to work with.
Master platforms and communication skills to grow a loyal online community that got your back. 
Learn how to gain and maintain a consistent schedule that inspires your audience throughout their individual journey.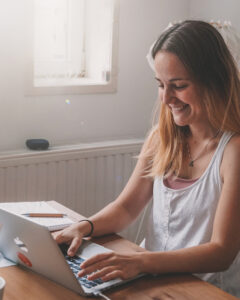 It's incredible what you can create once you've set your mind upon it. This ebook guides you through all the steps you have to remember when mapping out your personal vision, from knowing your status quo to revise and create your next action steps in day to day practices.
FOLLOW ALONG ON INSTAGRAM